Easy-to-install Merch Widget for your website​
No up front costs. No skills required.
Reward your customers with branded merch
Customers reward has never been so easy with Merch38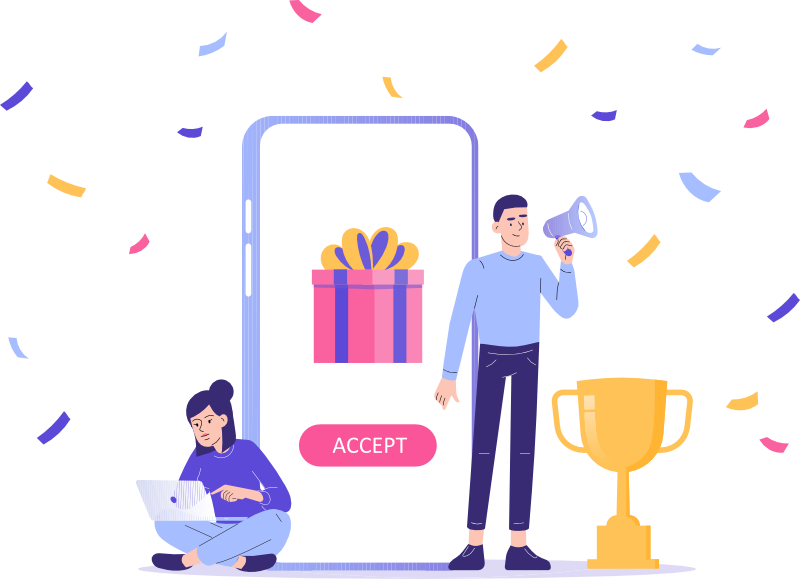 It's no secret that customer reward helps to increase sales, brand loyalty and motivation of employees. Rewards do not have to be digital and even the opposite, free made and delivered to the customer merchandise is the most tangible and enjoyable gift. That is why more and more companies reward their customers with branded merchandise.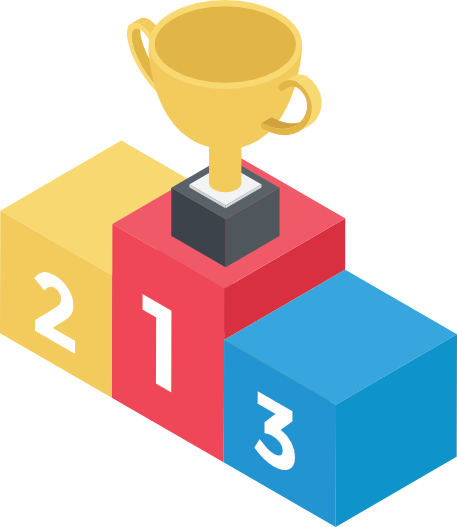 Customers want to be rewarded

Merch increases brand awareness

Rewards encourages sales or retention
Embed Merch38's widget anywhere on your website or mobile app and sell branded merchandise directly to your customers. 
Is it difficult to create your own merchandise? Yes, but Merch38 makes the process as easy as possible. Our branded merch solutions will suit the needs of every business.
Merch38's widget is flexible and convenient. It's easy to install – and free!
Easily create your custom merch store with no investment or additional skills.
We can help you create your own store on a custom domain with a unique design and an unlimited number of items.
No headaches about manufacturing, householding, shipping, etc. This is not your problem – it's our job!
Increase your brand loyalty by using our platform to send t-shirts as gifts. 
The Merch38 platform allows you to create prepaid merch with a flexible payment format.
Embed a prepaid merch link into an email, or show the pop-up merch window in the application, and use it as a reward. Customers will set the needed parameters such as color, size, and shipping address. 
Total Personalization. Digital Printing Revolution. Emotional Involvement Targeting
Unique and custom products

High-quality full-color prints
Unique and custom products

Worldwide delivery
Digital printing is a perfect alternative to screen printing, as you can print full color prints without any minimums.

99% Satisfaction guaranteed
Our #1 priority is your happiness. If you have a problem, we'll solve it. Easy returns within 14 days. Small and large businesses love Merch38

You can order as few or as many shirts as you want. No color limit with full color printing

We work with USPS, UPS and Fedex services 

Our support team has your back around the clock

Start your own merch by using Merch38's widget

You already have a brand. Just help people to spread it over the world.

Make profit. Get paid every 2 weeks
Call to action illustrated block + benefits
Embed merch widget on any website​. For free.

Easy to install
It takes a few minutes to SignUp and embed the merch widget to your website.

No skills required
Absolutely Free
No up front costs and no hidden fees. We only charge for printing when you have received the order.
Flexible and convenient
Customers see your merch without leaving your website
any merchandise for any platform
📹 YOUTUBE • 🌎 WEB APPS • 🎫 ONLINE SERVICES • 👾 GAMES
Customers see your merch without leaving your website
We support all major platforms
Select the icon to learn more
Platforms logos (Mobile view only)
Illustrations + plain text
Why Employee Swag Is a Good Idea?

It reinforces the employees' awareness as team members
When you give your employees branded merch, it makes them feel part of the team. Swag is different from a uniform, they choose to wear it, thus making it special. They are giving you free advertisement wearing it when they are not at work.
'Learn more' linking block
High-quality custom printing for business
We provide customized printed merchandise, fulfillment, and shipping to businesses

No up front costs. No skills required.
3 buttons linking block + icons
Why do you need merchandise
Merchandise for games drives life time value, increases average order value, 
grows customer loyalty and raises brand awareness
You sell. We print, ship and do customer support

Start selling personalized merchandise for games with zero investment and no inventory

We boost sales and drive your metrics

Sell merchandise with no hassles. Merch38 covers fulfillment, quality control, and customer support
Header 2 text + illustration
Our e-commerce dynamic engine uses the gamers's content.
That allows us to generate perfect personalized previews


How print-on-demand drop shipping works?
1. Create your merch store with Merch38
Create your merchandise store on app.merch38.com and paste the link in your Instagram profile
3. We receive, print an ship orders
We receive all your orders automatically. We ship US & worldwide
2. Promote your channel on Istagram
Share your store link with the followers. Add your link to social media and everywhere
4. Get paid
Every 2 weeks Merch38 pays your profit
Call to action + video block
Start selling on Instagram with Merch38 now
Why wait? Use Merch38 on Instagram and make sure that print-on-demand drop shipping is exactly what you were looking for
Switch to a new level of advanced Dropshipping plans with Merch38
Basic Plan
Printing On Demand and Dropshipping services
Major E-commerce Platforms Support

Fulfillment with tracking numbers
Advanced
White Label & Branding
Shipping bags
custom branding

Promotional materials
inside packages
Enterprise
POD Custom Solutions
Interface example illustrated block (user case)

Place it where you like it best. Everyone who scans the QR Code will see your merch store
Custom Short Sleeve and Long Sleeve T-shirts Printing
Merch38 is an industry leader in personalized t-shirts and customized apparel – including custom made t-shirts. Your Business, Friends, Non-Profit, Family and YOU deserve the best Custom T-shirts Printing and Apparel by Merch38.
Individual Customer Care and the highest quality printing, using soft 100% cotton t-shirts and apparel you will actually want to wear is a part of our business. Everyone in your group will love this stylish, comfortable and lightweight soft fabric t‑shirts! The perfect staple for screen and DTG printing.
T-Shirts start design block
Hoodies start design block
Sweatshirts start design block
Kids Merch start design block
Tote bags start design block

What Our Customers Are Saying About Us

⭐️⭐️⭐️⭐️⭐️
I cannot express enough how wonderful it was to work with Merch38! I called them for a last minute job to customize 8 sweatshirts, and they seamlessly fulfilled my request and had them ready the next day. They were so attentive to detail and readily accessible by phone and email at any hour, not to mention super friendly and kind. They did an incredible job with the sweatshirts, and I will be using them for all future customization needs without a doubt! Thank you so much for the amazing Job!
Ariel Leff 
⭐️⭐️⭐️⭐️⭐️
The separation between Merch38 and competitors (large and small) is their prompt customer service, hands on design help, follow ups and most importantly execution. Their pricing is also very competitive. They can also do both large projects and one offs, without breaking the bank. will certainly use again!! I wound up tie dying one of their prints and it came out great. Most tie dyes would overwhelm printing.
Nick Trum
⭐️⭐️⭐️⭐️⭐️
BEST Quality Product & Service! What pleasant people to work with who are all so professional as much as they are meticulous and kind. The quality of the material is unreal for the price. What a gem of a place.
Kelly 
Easy Way to Create Your Personalized Hoodie
Express yourself and design your own personalized hoodie sweater. Make a custom hoodie with your own graphics and fonts, or just print your favorite picture on it. Our clothes are all made of high-quality materials, making them an ideal choice for yourself, a gift, or a desirable giveaway at any occurrence. If you've been looking around for a custom sweater or hoodie, you've definitely come to the right place.
Custom Hoodie for Every Occasion
We print the hoodies for colleges, universities, crews, charity events and other occasions on regular basis. For businesses and corporations, they're treasured tools. Whether you're selling them to the public, using them as promotional products, or gifting them to your employees, a logo-emblazoned hoodie can take your business promotion to the next level while keeping warm in the colder weather
Custom Business T-Shirts & Uniforms for Every Industry
Coffee Shop Uniforms

Bakery T-shirts

Medical Uniforms 

Construction Shirts
Non-profit Organizations

IT Companies

T-shirts for Art Galleries

T-shirts for Media Companies
T-shirts for Accelerators

T-shirts for Startups

T-shirts for Churches

Salon Uniforms
New York based T-shirt Printing Company
Design has never been easier with the help of Merch38. Our professional design team will help with realization any of your idea in creating a custom design printing.
We specialize in Same day and Rush Custom T-shirt Printing in NYC. You can get your custom designed t-shirt in 24 hours or even less.
We specialize in printing any amount of t-shirts. One t-shirt as an individual order, hundred for your event or business shirts for employees. All covered by us.
We have the Fastest T-shirt Shipping service. Your Custom T-shirt will be printed and delivered in the same day.
Logo + illustration block
Custom Shirt Rush Printing Pricing
In what format must artwork be for DTG printing?
Perhaps, direct to garment method (DTG method) is our most adjustable print method, having numerous file formats which are capable of being used. However, we strongly recommend that you provide all your artwork in PNG format, using a very transparent background. But we can also welcome other formats if they are of very high quality (150dpi or more).
What sizes of T-shirts are supported by Merch38 ?
All the T-shirts designed by you must be in Unisex sizes, ranging from Small (S) to Double Extra Large (2XL).
What is the maximum graphic size you can print on T-shirts?
For standard screens, our maximum graphic size is 14 x 16 inches 150 dpi
Is there a minimum number of T-shirts I can order ?
There is no minimum order.
Whether you desire to have only one garment or thousands of garments, we are always at your service.
I want to have something printed on a sleeve, can you do that?
For now, we don't do printing on a sleeve. However, we may consider individual requirements for orders above 1,000 prints.
What is your technology?
For our work we use an innovation technology – DTG printing. DTG stands for "direct to garment" printing. With DTG, a printer directly applies the ink to the clothing item with inkjet technology. This concept is similar to printing on paper, except that it's on a t-shirt or sweatshirt. The desired design is printed directly onto the garment, hence direct to garment, with a special printer using water-based inks, which are absorbed by the fibers of the garment.
How soon will my order be processed?
Between the time you place your order and the time your customer or you takes delivery of it, two processes are involved.
The first process is fulfillment: The standard time of fulfillment is 1-2 business days. Based on certain circumstances and the levels of inventory, the time taken may be longer than usual. There is no cause for alarm!
The second process is shipping. There exists a number of shipping options you can choose from, all lying within a range of 1-8 working days (3-20 working days for international orders) based on the level of service you have chosen and the courier company.
What if my question isn't in the FAQ? 
We have carefully picked our FAQs to cover your entire queries. However, in case there's a question which is not listed on our FAQ, you can write to our customer service team at [email protected]. Alternatively, in case of instant assistance, you can opt for our Live Chat option. Our expert support team is available round the clock to provide you with the best possible solution.
illustrated tickets blog blocks

Custom Kids T-shirts Printing Custom Baby Jersey One Piece Printing This reinvented baby onesie features short sleeves, an enevelope neckline, and three snap leg closure.
10:00 AM – 7:00 PM
Monday – Friday
220 E 23rd St, Office 400
New York, NY 10010
99% Satisfaction guaranteed
Our #1 priority is your happiness. If you have a problem, we'll solve it. Small and large businesses love Merch38.
All secure payment methods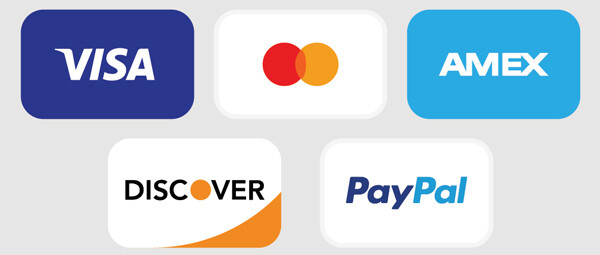 © 2023 All rights reserved.